It's always lovely when I receive a thank you card with photographs of dresses I have made.
Dear Lynsey, Just wanted to say a massive thank you for all your effort in making my dress so special. It looked absolutely stunning on the day and I had so many wonderful comments about it. I enclose two photos for you to keep and will some more when I'm next in Sidmouth. Love Carole.
To Lynsey, Thank you so much for making my bridesmaid dresses. They are beautiful and my girls looked gorgeous. Amy Blake (Hill)
Just to say a HUGE thank you for making my beautiful wedding dress. I received many
compliments about it which I must pass on to you – gorgeous, stunning, beautiful,
to name just a few.
I hope to get more work out of it – I believe you are also making Trudi's bridesmaid's
dresses.
Thanks again and hope to see you again in the near future
Lots of Love Mel
Lynsey
Thank you for making such a beautiful dress for me -everyone has commented on how gorgeous it looks.
I now need another occasion to wear it!! Vicky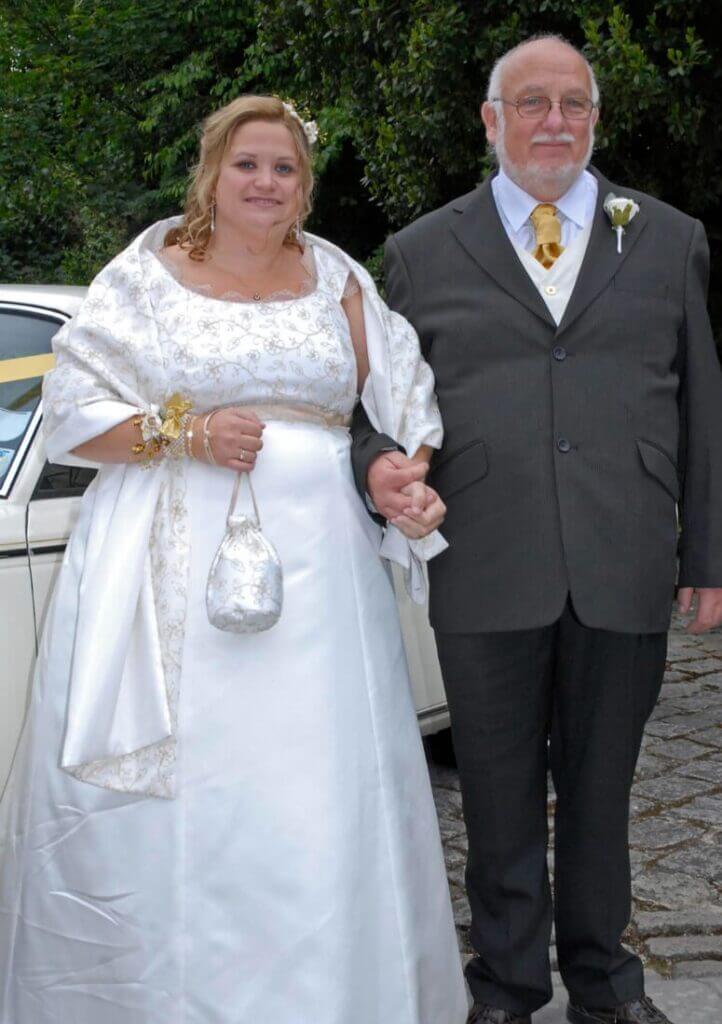 Thank you for making me two gorgeous outfits for Jemma and Polly's weddings.
I felt very special! It's great having my own personal couturier! Judy X
Dear Lynsey
Thank you so much for all your hard work over the past year.
My dress was stunning and both myself and the bridesmaids
received countless compliments on how beautiful we looked.
Best Wishes James x & Nicola x
Dear Lynsey
I am writing to say thank you so much for my beautiful dress and coat.
Stuart was absolutely bowled over, he didn't see it until we were leaving
the house for the wedding. We had a terrific day, everything went really well.
Thanks again Chris Martin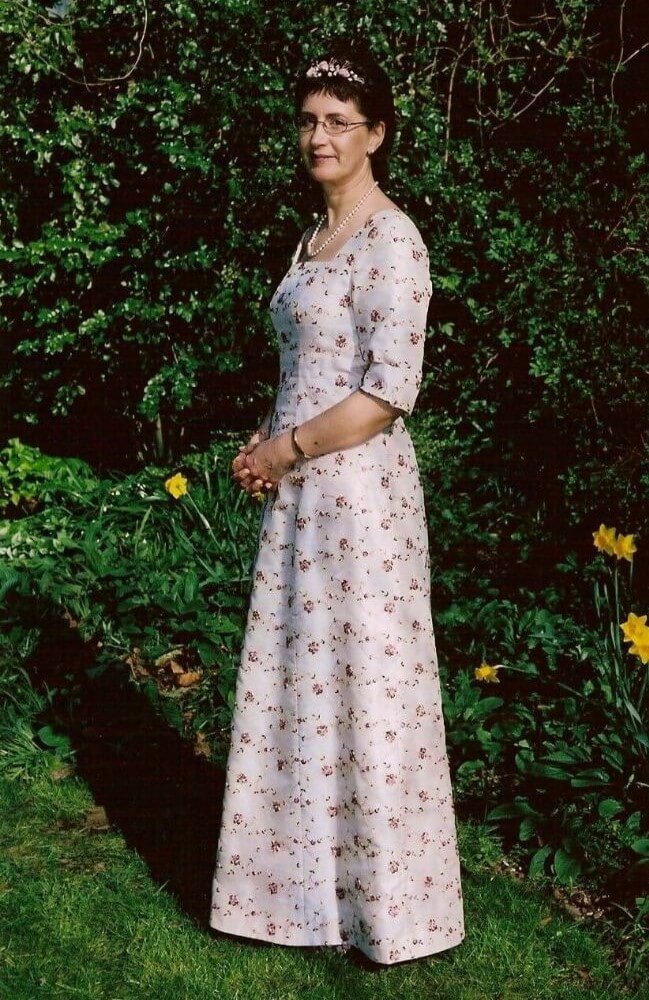 Dearest Lynsey
Thank you so much for helping me feel so comfortable and graceful on my Wedding Day.
Rudi said he thought I looked beautiful and thanks for that too!
Love Katie xx
To Lynsey
Just to say "Thanks" for all you've done.
I just wanted to write and thank you again for making my wedding dress everything I had ever dreamt of –
it was perfect!
We had a wonderful day it's just a shame it's all over!
Anyway, thank you again and if I ever need any alterations in the future I know where to come!
Alysia xx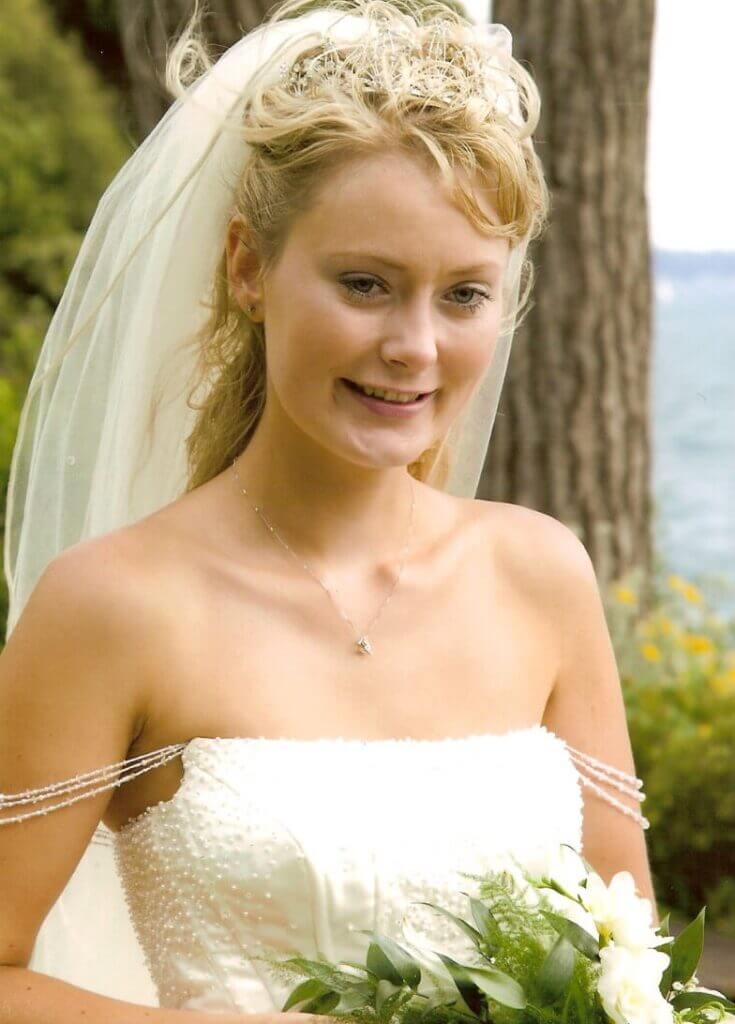 Dear Lynsey
Thank you so much for making my absolutely beautiful wedding dress!
From the start, you shared my vision for my dream 'Vintage Hollywood'
style, and created a dress even more stunning than we could have imagined.
I really appreciate the extra time you gave me to make it just perfect
and for making the process such a pleasure.
Everyone said how stunning it was and were so impressed by the train –
especially the groom!
Many thanks, Jenny
Dear Lynsey
Just to say the biggest possible thank you! for making my wedding dress.
I love it more than I can say. I think its the most beautiful dress in the world.
I felt amazing in it and I think that's how every girl should feel on her big day ….
It's all thanks to you and I'm so lucky to have found you, I don't think there are
many people as talented as you!
Mrs Nisreen Jaroudi-Webber
Lynsey
So many thanks for your superb work.
We are all delighted
Best wishes Sue
Dear Lynsey
Thank you so much for the lovely dress and all your help and support with the wedding
Thanks again and take care
Lots of love
Don and Zoe xxxx
Dear Lynsey
We had a wonderful wedding day last month.
Many thanks for making my beautiful dress.
It was lovely to wear and everyone loved it.
Our design inspiration from the bridal magazine worked well!
Thanks again,
Best wishes Jo x
To Lynsey
Thank you so much for making a dream a reality that was better than I could ever imagine.
Your skills as a seamstress are outstanding
Regards Katie Martin (Bauer)
Lynsey,
What can I say?!
The work you carried out on my dress was truly outstanding and so many people complimented me on how well it fitted and how great it looked. You were so kind to fit me in at such late notice and take so much time, effort and care
to get it 'just right' for me.
I wish you every success with 'County Couture' as I believe it is a very professionally run, personal service that I highly recommend to anyone.
Thank you so much!
Best Wishes Natasha + Liam
Lynsey
Thank you so much for making me my wedding dress it was absolutely perfect.
You did an amazing job, you are very talented. You really helped make our day very special.
Love Rachael
To Lynsey
Thank you so so much for the work you did to make me the best dress ever for my wedding day.
It was absolutely stunning and I got so many comments on it (and I know everybody says nice
things, but it was an addition ie they would say I looked lovely and the dress was beautiful).
If you're interested there is a short video of the day on YouTube. With love and thanks
Nat xxx
Lynsey
Just to say a "very big thank you" for my amazing wedding dress which I wore in the Caribbean in December.
I felt "a million dollars"
Thank you
Julie xxx
Dear Lynsey, Just a little note to say thank you for the beautiful jacket you made me for my sons wedding on 22nd August 2015. A lot of people remarked on how beautiful it looked and also the colours. Thanks again Jenny Bird.
Dear Lynsey, A very big thank you for all your hard work on Lucy's dress. Lucy had a wonderful evening at her prom and felt very special. You are exceptionally talented. Lots of love Liz and Lucy Roberts. xx
Dear Lynsey
Just wanted to thank you once again for all your time and effort
in making my wedding dress and for doing so in such short timescale.
We had a wonderful day and the dress looked lovely.
With best wishes
Lynda
Dear Lynsey
The lovely dress you have made me has arrived safely, in pristine condition.
You are obviously a talented dressmaker. Your choice of material is perfect,
the sleeves are really good and I am thrilled. Thank you so much.
A job very well done. Keep Smiling Anthea
Dear Lynsey
Just a little note to say thank you so much for the adjustments that you did to the bridesmaid's dresses for our wedding.
You made them look really beautiful and were very professional about the whole situation.
We will certainly be recommending your services to our friends and family.
Best wishes
Laura and Matt
Dear Lynsey
This card is to thank you so much for the lovely black lace dress you made for me. A perfect fit.
I do need to see you regarding the white dress as I want it a bit shorter ie summer length !!
Thank you once again.
Best Wishes
Anthea
Click here to view more dress photographs of previous customers