Lynsey at County Couture offers a wide range of services from producing wedding dresses, evening gowns, bridesmaid and prom outfits through to making matching fascinators and head wear. She also provides a professional alterations service on all garments.
At the initial consultation your requirements are discussed including any details such as trimmings, embellishment, sparkle, appliqué, ribbon details, or lace edging, beadwork or motifs.
A quote with sketches of your designs and fabric samples with costings is then sent for your perusal.
When you have chosen your style, fabrics and adornments the next stage is taking measurements then your own pattern is made using those measurements.
Through the use of couture methods at the toile fitting stage the garment is produced in calico, you can physically see the dress design and shape and Lynsey is able to do any alterations necessary to make the dress fit like a glove.
You will be required to attend at least three further fittings to ensure that the fit of the dress is to your satisfaction, the garment is finished to the highest couture standard.
Wedding accessories can be discussed during these fittings.
Wedding dress completion and collection will be during the week leading up to your wedding day.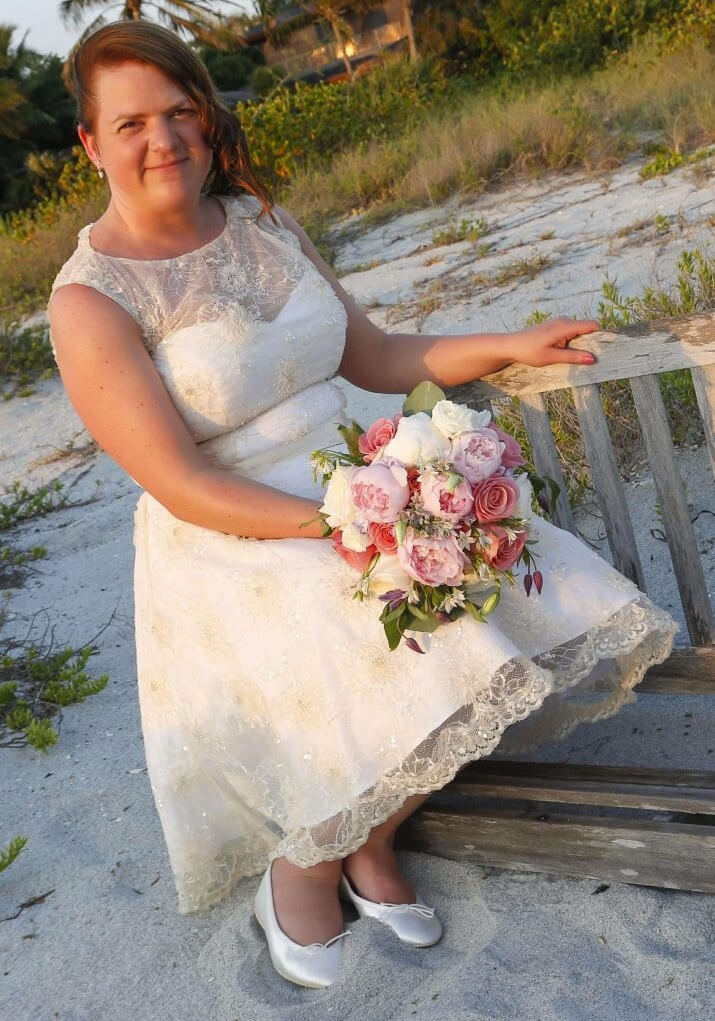 County Couture Alterations Service
Lynsey offers an alterations service on all garments, for any Ladies, Gentleman's or Children's clothing.
Any garment whether it is jacket sleeves to be shortened, skirt hems up, side seams taken in, zips replaced or just sewing on a button. Lynsey can help.
Lynsey is also able to help you to breathe new life into your old clothes and encourage you to wear what you already have in your wardrobe.
Lynsey can "work her magic" by up-cycling your mum's wedding dress to give it a new lease of life for your special day.
Just phone to enquire or make an appointment so Lynsey can fit the garment professionally.
Lynsey will happily alter garments that have not been purchased from the shop.