Custom-made garments
    created to your requirements
our services
dressmaking, alterations, Custom designs, small production runs, sewing classes, hat hire and fascinators for sale
couture custom made Wedding and evening dresses
Do you have a specific idea but have been unable to find it in the shops?
We provide a truly bespoke service for our clients who want the dress of their dreams, that fits exactly in the choice of fabric that makes the dress shine.
Whether it be stunningly simple, slender bias cut dress in a sandwashed silk crepe or a heavy guipure lace ball gown design. We are here to help
General dressmaking
Are you struggling to find that particular dress style which fits you like a glove? Do you have a beloved garment that now looks thread bare and you want it reproduced?
Have you got a stash of fabrics but don't feel confident enough to make something up with it?
Pop into the shop to discuss your requirements. Bring in a photo of a dress you like and we can find a suitable fabric to complement the style and suit your need.
Amazing mother of the bride outfits
For the second most adored woman at the wedding, your outfit as mother of the bride must stand out and fit the bridal party vibe.
Are you unable to find what shape/design suits you?
We offer both our custom made dressmaking service or a selection of pre-made off the peg bridal party out fits for mum's to select.
small production runs
Are you a start up company who need sampling for a product range.
Students in their final year at college or university, Do you need help putting together your final collection for the fashion show?
Our small team are on hand to provide a CMT service to anyone in need of any small scale production requirements. From Ladies wear, Children's wear, Pet supplies to Homeware/ Giftware.  
alterations on all ladies and gentlemens clothing
Having worked with garments for over 20 years, and gained experience from unpicking to reassembling clothes in a wide variety of fabrics.
"It's fascinating to see how a garment is put together". Lynsey takes on a variety of alterations jobs at County Couture.
At our Taunton branch, we offer an alterations service on all Ladies and Gentlemen's garments.
sewing pattern cutting class
Lynsey is now providing the opportunity to learn how to sew and pattern cut your way to making  something that fits like a glove and is made with true perfection by your own fair hands. Classes are held weekly where you can focus on one particular skill or machine or join a larger class that covers all the basic techniques. Classes are for all abilities, so whether you've sewed before but lost focus or its something you've always wanted to learn but never had the time. Check out the class pages here.
Take a look at the stunning range and colours of hats to hire soon to be from my shop in Taunton. These hats are available all year round for wedding events, Ascot, Cheltenham, themed parties and all other special occasions.
Bespoke fascinators
Lynsey produces beautifully crafted fascinators from sinamay and crin in a variety of colours. These are available to purchase. Check out the fabulous fascinator page here
Choices are available for hats or bespoke fascinators
– various hat shapes are available
– sinamay bow and flower additions
– feather colour variations
– crin fascinator options
– a wide selection of sinamay fascinator colours
– fascinator designs
"
Thank you so much for my dresses.
They are sensational! Fantastic job!
              "
We are experienced
We Have Over 20 Years of Experience in The Industry
Lynsey is a talented designer and dressmaker, she gained her experience working in London for a Couture Bridal Boutique and as a Designer Dressmaker on Fulham Road. On her return to Devon, she has established her own company. "I learned my craft on the job, you can't learn these skills without being hands-on in the fashion industry".
Lynsey has over twenty years of experience producing bespoke wedding dresses and evening wear garments to an extremely exacting standard. In addition to this, the service she provides is friendly and personal, catering to her client's specific requirements.
About us
Providing the Highest Quality Seamstress Services In the Area
County Couture creates flattering, individually tailored designs. When coupled with Lynsey's extensive knowledge of fabric, cut and style they become a winning combination. "I've always loved playing around with fabrics and different textures". 
Every creation is a high-quality handmade garment that benefits, in particular, from her attention to detail.  In the same way, all outfits are fully fitted to perfection and she ensures that clients are always satisfied with the final product. Her expertise branches into her alterations service as well. 
High Quality, Ethically Sourced Materials
Your Satisfaction is Guaranteed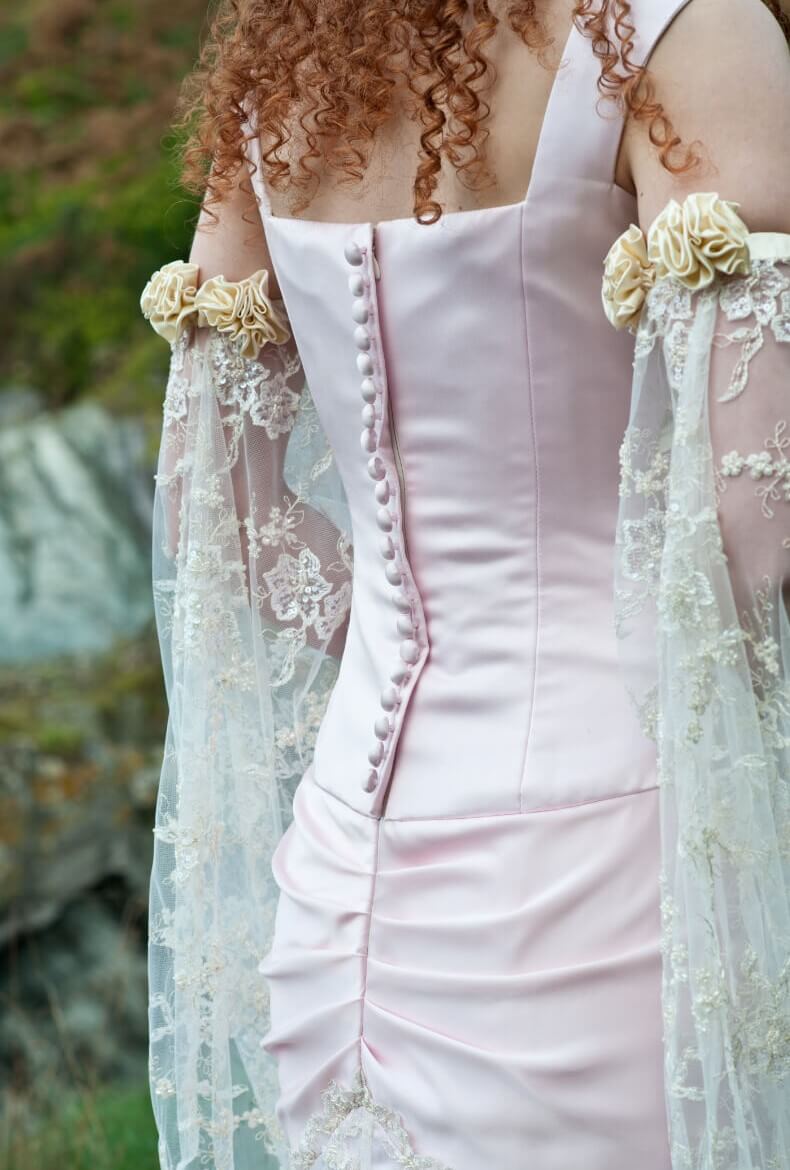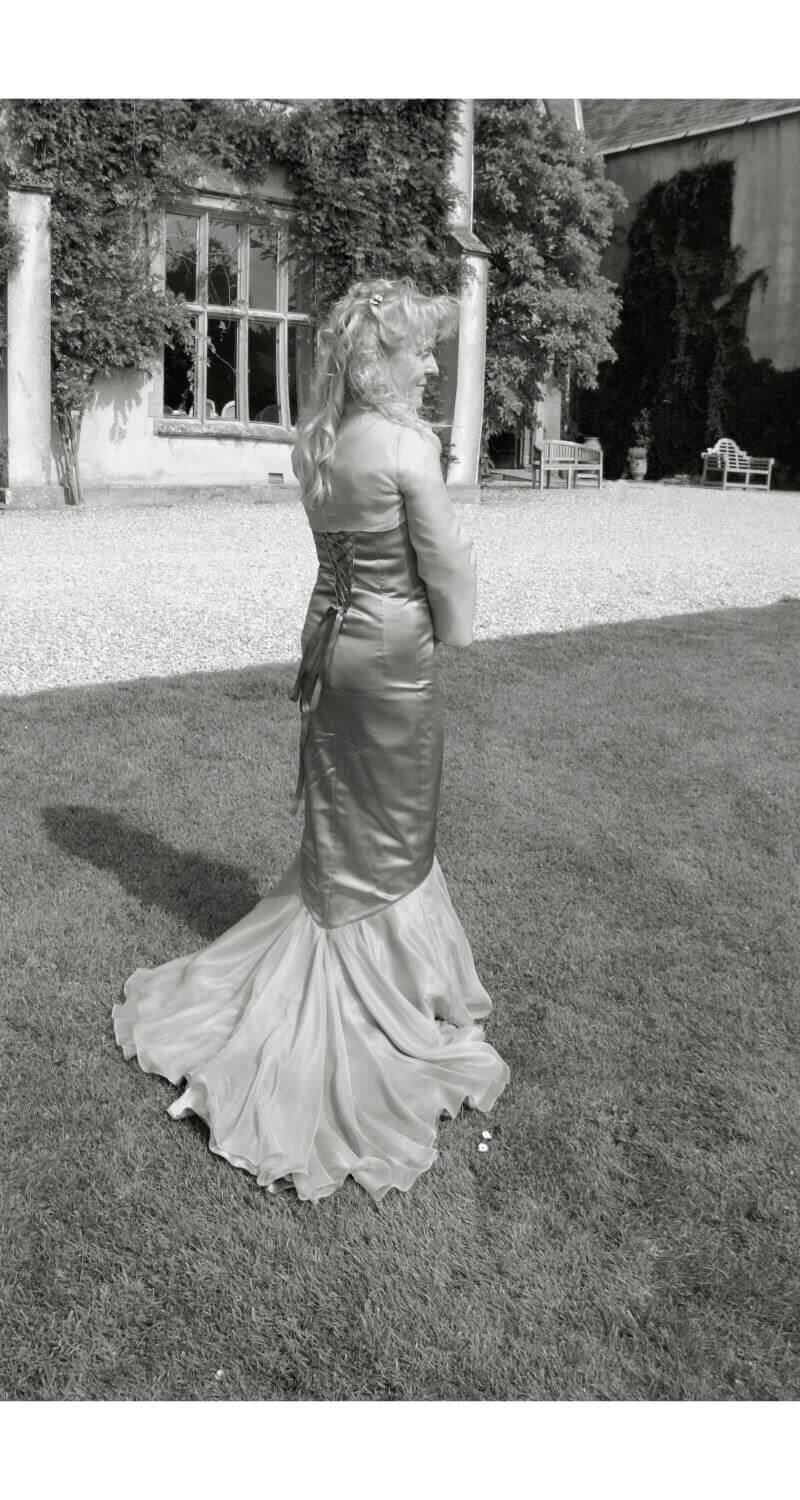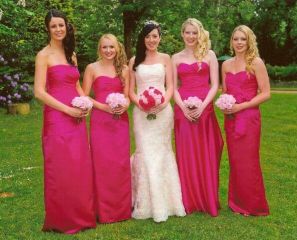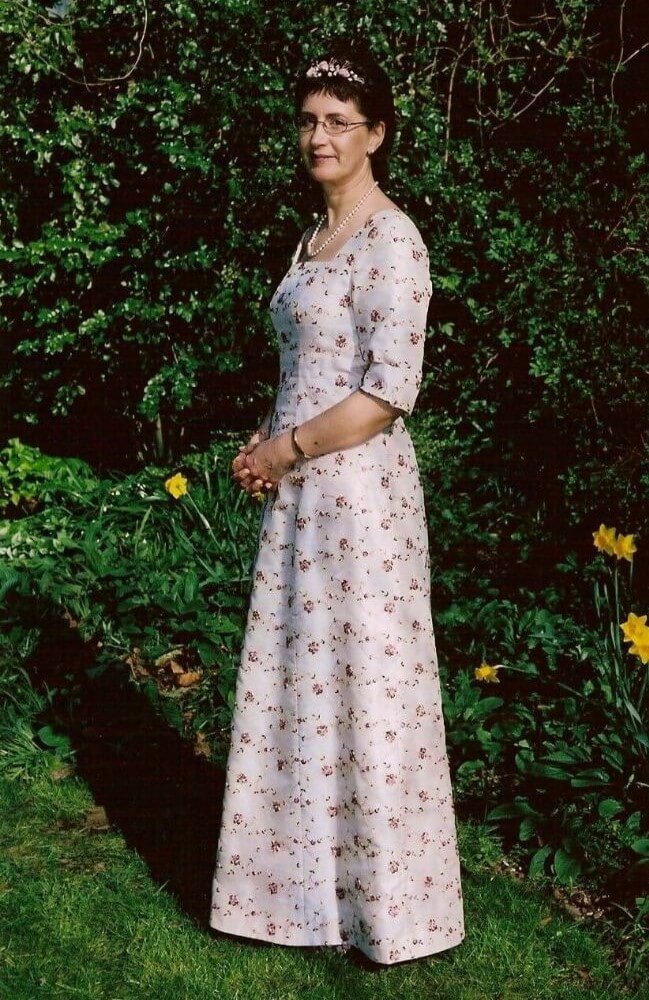 Just to say the biggest possible thank you! for making my wedding dress.
I love it more than I can say. I think its the most beautiful dress in the world.
I felt amazing in it and I think that's how every girl should feel on her big day ….
It's all thanks to you and I'm so lucky to have found you, I don't think there are
many people as talented as you!
The work you carried out on my dress was truly outstanding and so many people complimented me on how well it fitted and how great it looked. You were so kind to fit me in at such late notice and take so much time, effort and care
to get it 'just right' for me.
I wish you every success with 'County Couture' as I believe it is a very professionally run, personal service that I highly recommend to anyone.
Thank you so much!
Thank you so much for making my absolutely beautiful wedding dress!
From the start, you shared my vision for my dream 'Vintage Hollywood'
style, and created a dress even more stunning than we could have imagined.
I really appreciate the extra time you gave me to make it just perfect
and for making the process such a pleasure.
Everyone said how stunning it was and were so impressed by the train –
especially the groom!
Thank you so much for making a dream a reality that was better than I could ever imagine.
Your skills as a seamstress are outstanding
Message Us
Get In touch below.
Ask A Question!
Call Us – sidmouth
07951062066
Call Us – Taunton
07930401753
business location
67a Staplegrove Road, Taunton, TA1 1DG
Open Hours
Monday, Tuesday and Friday: 9am – 5pm, Sat: Appointment only