Take a look at the stunning range and colours of hats to hire from my shop down in Sunny Sidmouth. These hats and fascinators are available all year round for wedding events, Ascot, Cheltenham, and all other special occasions.
If you require a fitting to make sure your hat is a good colour match for your outfit then book in by phoning Lynsey on 01395 577852. All hats to hire can be made to fit. Take a look at our mother of the bride page for inspiration https://countycouture.co.uk/mother-of-the-bride
Lynsey is also able to make fascinators if you require something a little smaller. These can be viewed on our Fabulous fascinator page. https://countycouture.co.uk/fabulous-fascinators
Here are the selection of hats currently available.
Blue and green hats to hire.
Black, grey and ivory hats
Pinks and reds hats
Brown and beige hats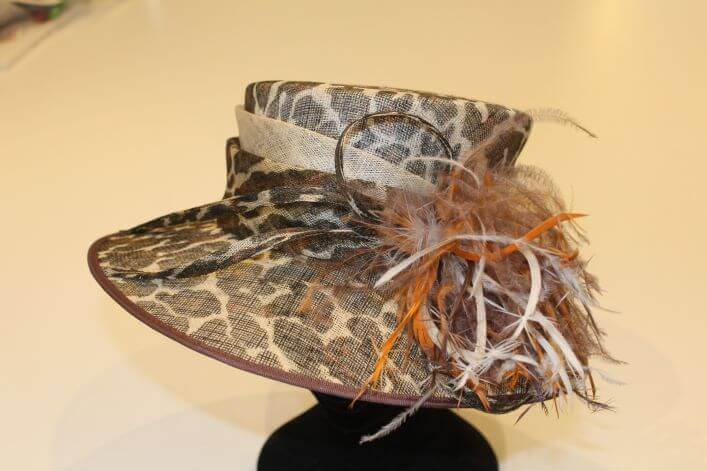 Travelling abroad for a wedding – Fold-able hats
We also have a range of fold-able hats that are ideal if you're travelling abroad for a wedding or for a weekend away in a sunny location. These are useful as they can be packed away in your luggage. Pull them out and off you go.
Here are the links of the companies I use to order the products for my sinamay hats. https://www.parkinfabrics.co.uk